Project Regence

***This project is still in early development.***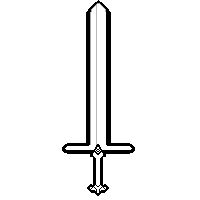 Story
A Fun story-line of a character who has a hatred towards goblins who have decimated the land. Being of a newly trained adventurer, you try to find a way to completely destroy all goblin camps and the Goblin Master.
Gameplay

Lots of sword and bow combat with a crafting system that lets everyone make unique weapons based on their dedication. Combat skill tree which develops as you fight.


Any support would be a major help to getting the project developed sooner. This project is only worked on within free time. Game is mostly made from scratch so it has been taking a while.

Crafting, Metallurgy, Mining, Goblin hunting, Long range weapons, Short range weapons, Magic and More!
Only open area is the town of Evagar and the Iron Mine. Crafting and blacksmithing both work although there are few things to make at the time.
<Basic Controls>
WASD: Movement
ESC: Pause Menu
Tab: Inventory Menu
E: Interact
Shift: Run
Q: Quest Log
<Combat Controls>
Left Click, Right Click, Scroll wheel up & down: Slash attacks
Download
Click download now to get access to the following files: